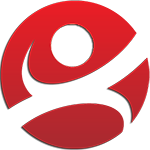 Contact Peak Performance Sports, LLC for information on mental coaching, articles, and peaksports network membership….
We are here to help you with your mental training or sports psychology coaching needs! Get ready to take your performance to the next level with Peak Performance Sports.
Do you have a sports psychology or mental training question?
Do you want more information or pricing for our mental coaching programs?
Do you want to place an order for one of our sports psychology CD programs?
Are you interested in a free 15-minute meeting to discuss your mental game?
Do you want access to the member area of Peaksports Network?
Phone…
Toll Free Phone: 888-742-7225
Local Phone: 407-909-1700
Local Fax: 407-909-1789
Webmail Form…