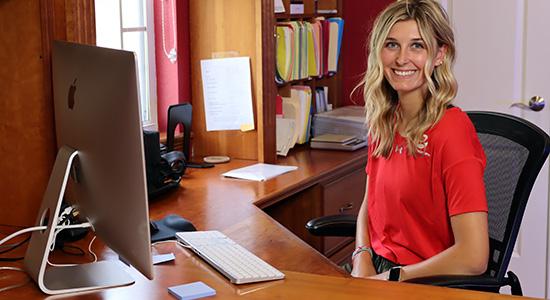 Improve Kids' Success with Expert Mental Game Coaching
We're certain that, as a parent, you want to help your child develop confidence and discipline in sports and life. And as a sports parent, you'd love for your children to reach their potential in sports. But encouraging your child to strive for greatness without pressuring them can be a challenge.
It's no secret that sports success is linked closely to an athlete's mental toughness. If your young athletes struggle to perform well in competition, are frustrated with their performance, talk about quitting or display low confidence levels, mental game training can help. Both you and your young athlete can learn how to build mental toughness and improve performance with sports psychology coaching for kids.
How Young Athletes Benefit from Mental Coaching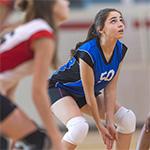 To become mentally tough, young athletes need to learn how to:
Build confidence that transfers easily from practice to competition.
Define and manage the high expectations and beliefs that lead to frustration and discouragement
Supercharge focus and confidence before competition
Let go and quickly move on from mistakes, losses and setbacks
Manage distractions and negative self-talk to perform with laser-like focus.
What Parents Learn from Working with a Mental Game Coach
To be an effective and influential sports parent, you'll learn to:
Assess what you might be doing or saying to hurt your athlete's confidence
Say and do the right thing to your athletes to boost their confidence before and after competition.
Help your athletes thrive in sports with four key questions you should always ask after games.
Encourage your athlete to play their best without pressuring them
Understand what is holding your athlete back from a relaxed and focused performance in competition.
Apply mental toughness skills to boost performance, make lasting changes and help your child succeed in both sports and in life.
One-on-one sports psychology coaching is the fastest and most effective method to improve your athletes' mental game, boost their performance and make lasting changes. And as a bonus, parents learn what to say to help young athletes feel confident and thrive in sports. Please call us at 888-742-7225 with your questions.
---
Watch this video from a former five-star Division I recruit
Don't wait until your athlete hits a snag to get help with mental training or the mental game. At that time, it might be too late. "Invest in a sports psychologist or mental performance coach long before your might need it."
~Max Brown
---
About Patrick J. Cohn, Ph.D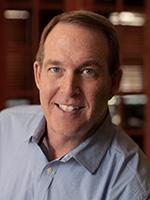 Dr. Patrick Cohn is a mental training expert at Peak Performance Sports. Dr. Cohn works with athletes and teams worldwide from a variety of sports backgrounds. As the president and founder of Peak Performance Sports (Orlando, Florida), Dr. Patrick J. Cohn is dedicated to instilling confidence and composure, and teaching effective mental game skills to help athletes, teams and corporate professionals perform at maximum levels.
In addition to working with athletes and teams, Dr. Cohn teaches parents, coaches and athletic trainers how to help athletes achieve peak performance through mental game skills.
About Jaclyn Ellis, M.S., MGCP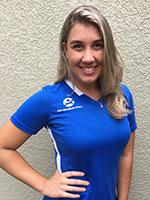 Jaclyn Ellis, M.S., MGCP, is a mental performance coach for Peak Performance Sports. She earned a Master's degree from Illinois State University. Her passion is working with athletes, coaches and parents to enhance both performance and enjoyment of sports.
She has a background in competitive sports including soccer, volleyball and tennis. She also performed in advanced show choirs for many years. Additionally, she was a competitive youth head soccer coach in Bloomington, IL.
She has provided mental performance coaching to youth and elite athletes in various sports. Jaclyn has experience using cognitive programs like NeuroTracker and Eye Matrix to improve an athlete's eye-tracking movements and cognitive functioning.
About Georgia Miller, M.E., MGCP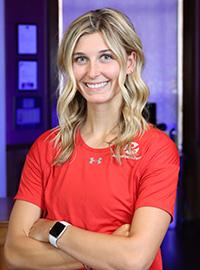 Coach Miller, M.E., MGCP is a mental performance coach for Peak Performance Sports. She earned a master's degree in Athletic Counseling from Springfield College. She is a certified Mental Game Coaching Professional (MGCP) and is working towards becoming a Certified Mental Performance Coach (CMPC) with AASP.
Georgia is a mental performance coach for athletes in all sports including baseball, gymnastics, golf, basketball, softball, field hockey, wrestling, ice hockey, musicians, dance, and football. She specializes in working with young athletes, high school athletes, college, and sports parents in all sports.
Our Coaching Programs Include:
Young Athlete's Mental Aptitude Assessment (YAMAP)
Our assessment specifically for young athletes will help identify what mental game barriers are hurting their performance.
Parent Assessment
Our parent assessment is used to determine how you can best support your young athlete.
Pre-game and Post-game Checklists
These checklists help parents know what to say and do before, after and during a competition.
Personalized Mental Game Plan
Your athlete will be given a custom game plan based on their specific challenges. The mental game plan will act as a road-map for their mental training sessions. The mental game plan will outline exactly what mental strategies will help their performance.
Weekly Coaching Sessions
Four, 45-minute coaching sessions conducted via Zoom, FaceTime, Skype, in person or over the phone. Each session is designed to teach your athlete how to apply mental strategies for practice and games. They will work directly with one of our coaches and learn how to improve their mindset and performance.
Unlimited email correspondence with our staff
You are welcome to email our staff with any and all questions you have during the course of your athlete's mental training program.
Our Exclusive Mental Edge Workbooks
You and your athlete will receive our exclusive workbooks that will allow you to review and apply mental game strategies between sessions.
Improve Your Mental Game From Anywhere In The World
You can get expert mental coaching with us from anywhere. Meet with us via Zoom, Skype, FaceTime or phone call. With today's video technology, we are able to connect with athletes and coaches all over the globe.

**Complimentary 15-Minute Coaching Session**
Call Us Today to Schedule Your Free 15-Minute Session.
Find Out How Your Athlete Can Benefit From One-on-One Mental Coaching!
888-742-7225 | 407-909-1700
Contact Peak Performance Sports Today
Please contact us today to learn more about individual mental coaching programs for serious young athletes on a mission to greatness. Complete the webform to contact us via email or call us toll-free:
Enter your name, email, sport and role below.
---
What Sports Parents Say About our Coaching
"Most importantly, in just a few session the mental coaching has already helped her and that is what really matters!"*
~Reena Kelly, Gymnastics mom
"Ashley wanted me to let you know that she placed very well at her competition this past weekend, thanks to you! She won the short, won the long, and had her personal best. She now looks at her competitions like ice shows and has fun. It is really nice to see her thoroughly enjoying the skate. She is very focused and very confident. We definitely attribute this to you."*
~Brenda Glassco, Skating Parent
"I want to thank you for the great work you are doing with Ty. He seems to be soaring with confidence right now. We are flying out to see him pitch next weekend. He threw well Friday night and is drawing a lot of interest from several Division 1 schools."*
~Randy Sullivan, Baseball Parent
"Michelle had the best weekend of soccer she has ever played. She was relaxed, did not get frustrated with herself or teammates, and never once 'shut down.' Numerous parents noticed a difference in her composure and attitude. Thanks again for EVERYTHING… Michelle is in a very good place right now!"*
~Diana, Michelle's Mother
Disclaimer
*Testimonials found on this site are examples of what we have done for other clients, and what some of our clients have said about us. However, we cannot guarantee the results in any case. Your results may vary and every situation is different. No compensation was provided for these testimonials.