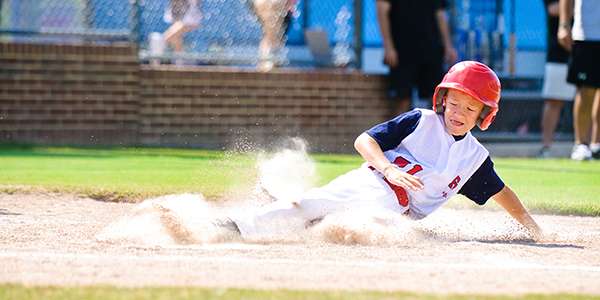 Helping Young Athletes Boost Resilience
Resilience is an important trait for all athletes in sports. It helps them bounce back after losses, injuries and other types of adversity, says psychologist and former sports mom Kathryn Den Houter, author of "Resilience: A Workbook: Powering Through Adversity to Find Happiness."
To help boost athletes' resilience, parents should focus on problem solving, she told us during an Ultimate Sports Parent podcast interview. They should model problem solving and encourage it in their sports kids.
"Good problem solvers are the ones who are resilient. Encourage creative problem solving," she advises. To nurture problem solving, coaches and parents can help athletes brainstorm. Some kids–and parents–are better at this than others, but they can train themselves to brainstorm and problem solve. If parents are problem solvers, it's likely their children will also demonstrate this trait.
"Sometimes parents want things to go a certain way and if they don't, they get overwrought. Others say, 'This is our new reality, how do I problem solve it?'"
Another way to be resilient is to look at the big picture, especially after a loss, says Den Houter.
"It's about bouncing back, realizing it's not the end of the world, we win some and lose some. Kids should look at a larger part of their lives." Encouraging kids to reflect on their experiences is another important way to boost resilience.
"Sometimes kids are very good at performance, but the language piece needs to be emphasized by parents. They need to talk through the frustrations they feel and share what's on their minds," says Den Houter.
Again, parents can be role models and talk through their own frustrations. They can also praise kids for being reflective.
"The key is to keep learning from losses and launching better strategies. That's what will have an effect. Being reflective is such an important part of resilience," she says.
Listen to the entire interview on Resilience with Houter below: