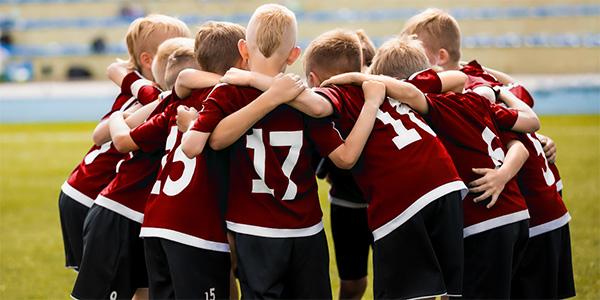 Helping Young Athletes Get Over Mistakes
For baseball players, making mistakes is the biggest challenge, says Josh Thole, former catcher for the New York Mets and Toronto Blue Jays.
Working with the makers of a new app, Players Way, he's on a mission to help keep youth baseball players in sports and help them cope with the fact that baseball can be hard on a player's self-esteem.
Quoting one of his own mental coaches, Thole told us during an interview with our Ultimate Sports Parent podcast, "Baseball is the biggest self-esteem destroying sport."
The problem: in baseball, failure is part of the game. Players succeed about 30% of the time on average.
Given that mistakes–not making the home run or striking out, for example–are just part of the game, it's important to help kids focus on letting go of mistakes, he says.
In the slow-paced environment of baseball, young athletes can sit and stew in their mistakes for long periods of time during games. In other sports, which are faster-moving, they don't have time to focus on mistakes.
"You're on the stage and if you make an error, all eyes go to you," says Thole. "If you give up a homer, all eyes go to you. If you strike out, you have two innings to think about why you struck out."
In ice hockey, for example, which is fast-paced, failure is not as "in your face" as it is in baseball.
To help kids move past mistakes, the Positive Coaching Alliance suggests that parents use a signal–a flushing motion, for instance–to tell kids to flush away the mistake and move on.
Thole suggests that parents help kids move past mistakes or bad games.  They shouldn't say things like, "Why did you swing at the first pitch? Why did you strike out?"  Instead, urge kids to let go of mistakes and move onto the next play.
What Experts Suggest
He also suggests that parents take their kids out for ice cream after a game, whether their team wins or loses. Parents should focus on enjoying the summer, not on trying to ensure their kids earn athletic scholarships, he says.
Through a new app, Players Way, developed by the Major League Baseball Players Association and others, Thole and other former and current pro baseball players give parents and coaches tips with videos and other media.
Thole says that the pro players have embraced the idea, providing more content than the organizers expected.
"The best in the game stand in front of the parents and say, 'This is how to get the best out of your kids,'" he says.
Listen to the entire podcast on our blog:
---
Video Mental Coaching from Anywhere in the World
One-on-one mental performance coaching is the fastest and most effective method to improve your athletes' mental game, boost their performance, and make lasting changes. And as a bonus, parents learn what to say to help young athletes feel confident and thrive in sports. Please call us at 888-742-7225 with your questions.
Contact Peak Performance Sports Today
Please contact us today to learn more about individual mental coaching programs for serious young athletes on a mission to greatness. Contact us at Peak Performance Sports or call us toll-free: 888-742-7225 for details.